Welcome! / Bienvenue
Welcome and enjoy my pictures and other work. Fell free to contact me for any question.
Bienvenue et j'espère que vous aimerez mes photos et autres travaux. Contacter moi si vous avez des question.
My work / mon travail
All that you will see on this pages is my own creation, pictures, graphic design and web design. Creativity and elegance are the base of my work. My work is my passion and my passion is my work.
Tous ce que vous trouverez sur cette page est ma creation, photographies, graphic design et web design. La creativité et l'elegance sont les bases de mon travail. Mon travail est ma passion et ma passion est mon travail.
Some of the pictures are for sale. / Certaines photos sont en vente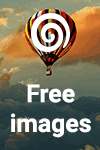 Presentation Roses Dried Roses